When it comes to dynamic mother-son duos, few are as high-flying, awe-inspiring amazing as Clothilde and George Caceres of the storied trapeze troupe The Flying Caceres.
Born in Brooklyn, NY in 1978, George began training on the trapeze at the age of 4. In 1983, he was the youngest flying trapeze artist to ever participate in the International Circus Festival in Monte Carlo. And at the age of 10 he became one of the youngest flyers ever to catch a triple somersault.
It's always been a family affair for The Flying Caceres. Legendary trapeze artist Miguel Caceres first created the troupe in 1982 for the 112 Edition of Ringling Bros. and Barnum & Bailey. And shortly after retiring, George took over the family business in 2006 for his dad.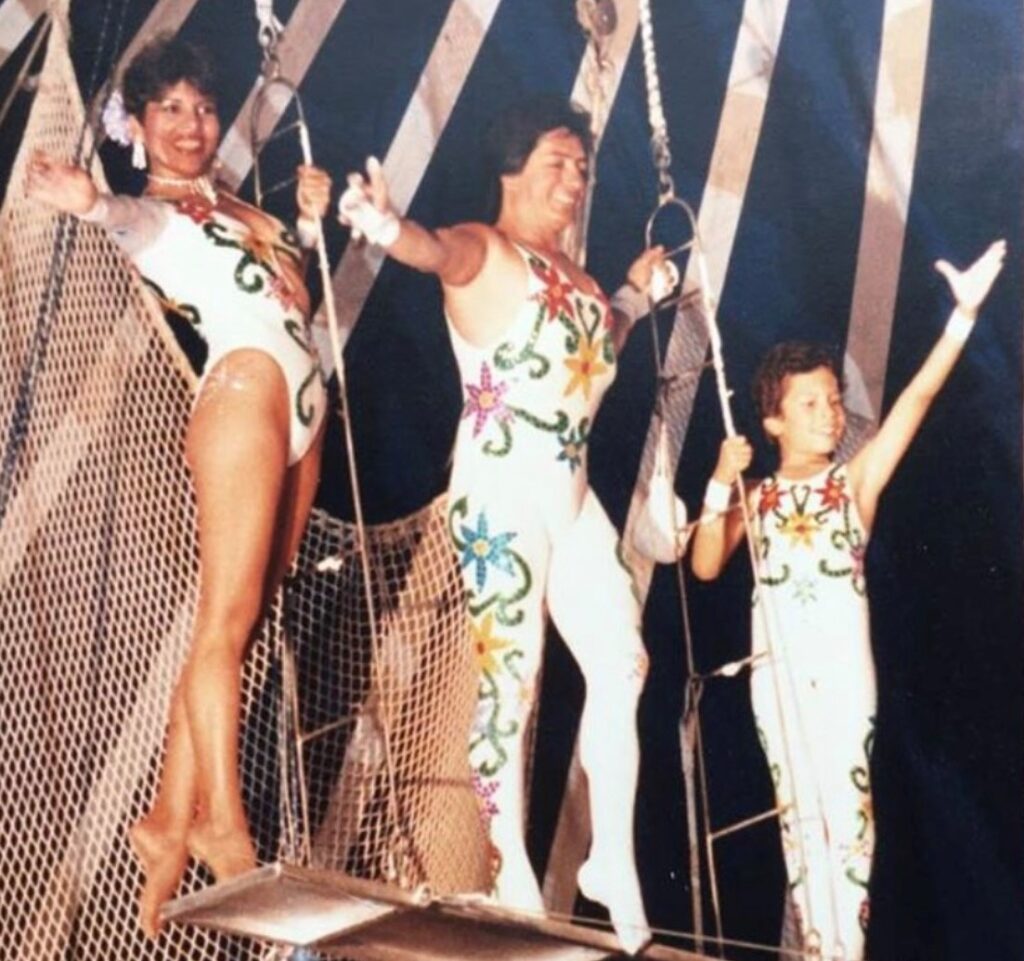 Clothilde, Miguel and George Caceres
And while George is a third-generation performer; his mom Clothilde – a former flyer herself – has made her biggest contributions to The Greatest Show On Earth behind the scenes as a costume designer.
George fondly refers to Clothilde as "The hardest-working person I've ever met."
Clothilde was born in La Dorada, Colombia in 1954, the daughter of Rafael Gutierrez who was a regionally famous clown known as "Cocoli". After he passed away in 1968, Clothilde went to the US to find a better life and help support her family.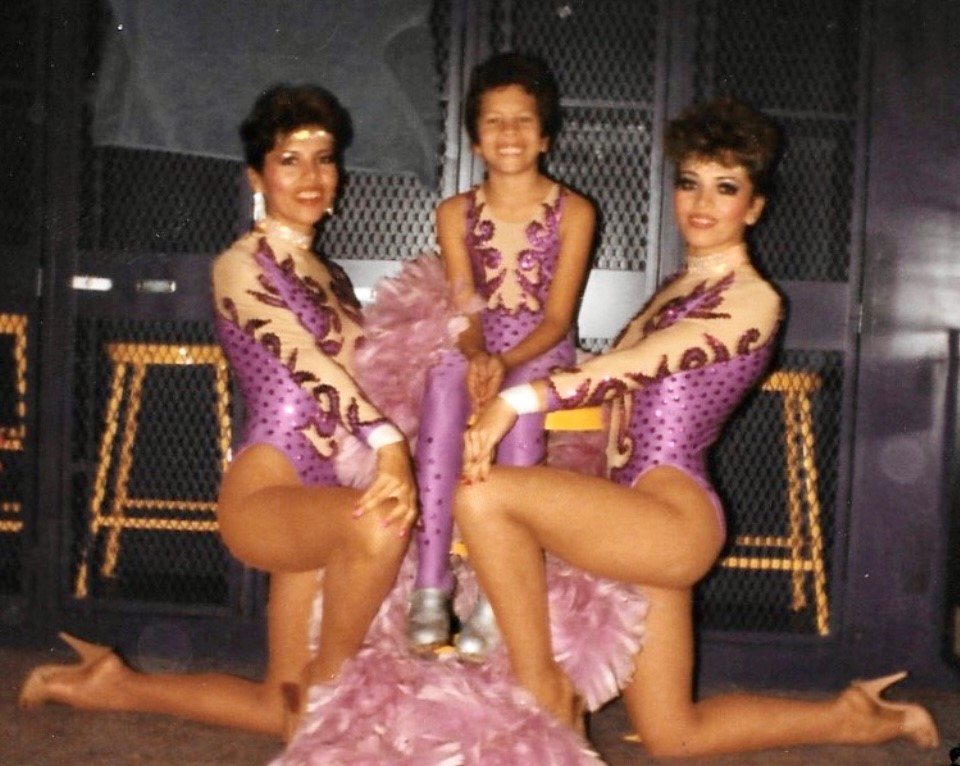 Clothilde, George and Aunt Alix Suarez
After she first started making costumes for The Flying Caceres in 1982, Clothilde started working with Ringling in the 1980s, was on tour with the circus from 2011-2017, then full time in the Costume Shop at Feld Studios since 2017.
"The best piece of advice my mom has ever given me?" George said, "Do good things for the sake of doing good things. Don't expect anything back. The universe sees all and will reward you accordingly.
"I've always admired her work ethic. And I've taken that and applied it to my performing. Even when you're tired or in a bad mood, you (have to) step up and entertain your audience."
The rest continues to play out in history as once again Clothilde and George are working together with The Greatest Show On Earth. While Clothilde is busy dreaming up designs and assembling costumes for Ringling's 147th Edition, George is leading The Flying Caceres troupe of performers from Chile, Ecuador, the U.S., France, and Brazil. The group is hard at work developing innovative, thrilling and other incredible moments that will WOW Ringling audiences starting this September.
Clothilde and George
For George and Clothilde, being asked to participate in the re-imagined Ringling Bros. and Barnum & Bailey has been a dream come true. "It's a beautiful thing to be invited back by the most famous show in the world," said George.
"It's beyond exhilarating. My mother is very proud of me and of the efforts I have made to remain relevant. You have to innovate, evolve. And invest in your business. I've done that and this is the payoff."