Skip to main content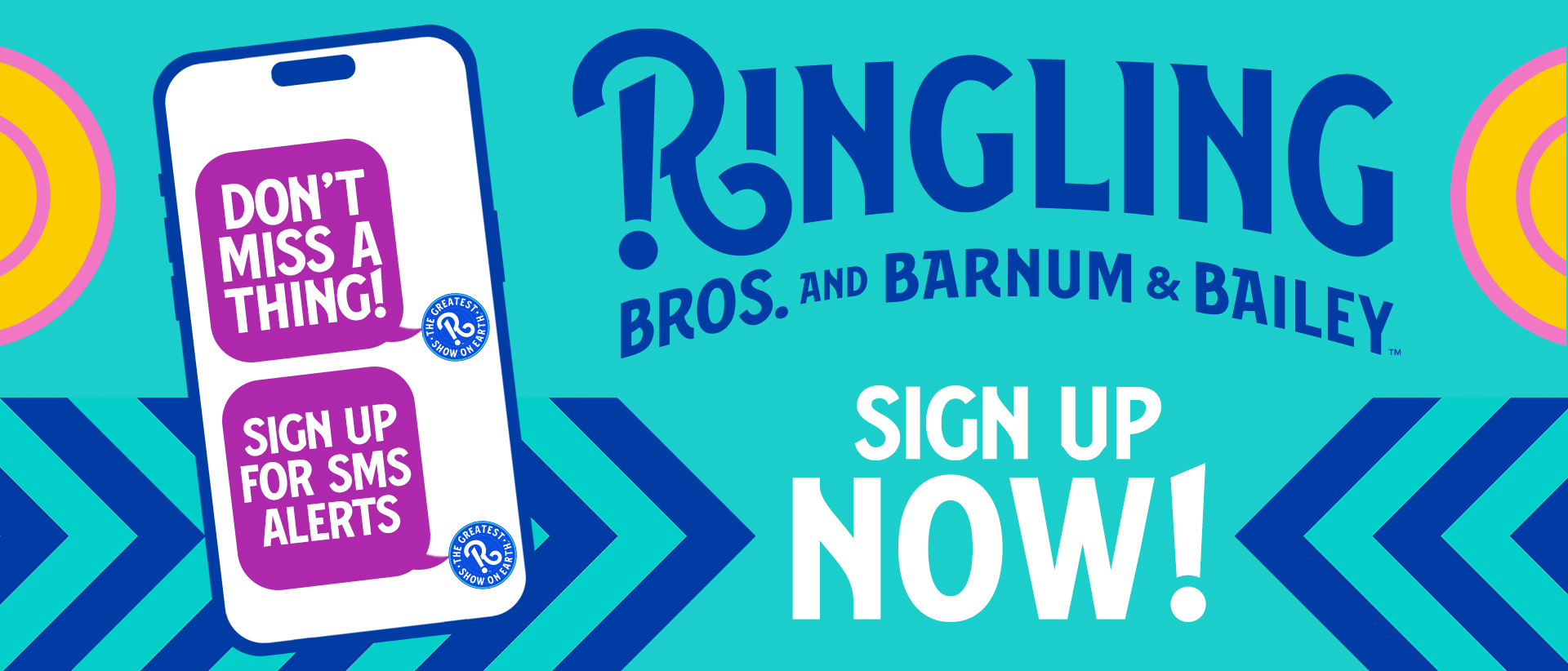 Sign Up for Ringling Texts!
Sign up for Ringling text alerts. You'll be the first to know when tickets go on sale and receive exclusive promotional offers. You can opt-out at any time.
View Tour
COMING SOON TO
AN ARENA NEAR YOU
Opening night is just a hop, skip and double somersault away. We're crazy excited, and we're heading your way!
Albany, NY
Allentown, PA
Anaheim, CA
Austin, TX
Belmont Park, NY
Bossier City, LA
Boston, MA
Bridgeport, CT
Brooklyn, NY
Buffalo, NY
Charleston, WV
Cincinnati, OH
Cleveland, OH
Colorado Springs, CO
Dallas, TX
Denver, CO
Detroit, MI
Grand Rapids, MI
Greensboro, NC
Greenville, SC
Hartford, CT
Houston, TX
Indianapolis, IN
Jacksonville, FL
Kansas City, MO
Las Vegas, NV
Little Rock, AR
Los Angeles, CA
Manchester, NH
Milwaukee, WI
Newark, NJ
Oakland, CA
Oklahoma City, OK
Ontario, CA
Orlando, FL
Philadelphia, PA
Phoenix, AZ
Pittsburgh, PA
Providence, RI
Rochester, NY
Rosemont, IL
Sacramento, CA
Salt Lake City, UT
San Antonio, TX
San Diego, CA
San Jose, CA
St Louis, MO
Sunrise, FL
Syracuse, NY
Tampa, FL
Tucson, AZ
Tulsa, OK
Wilkes Barre, PA
Worcester, MA