Being a human rocket is in Skyler Miser's DNA. As a second-generation Ringling™ performer, she is following in her family's footsteps and preparing to WOW audiences when The Greatest Show On Earth® launches this fall.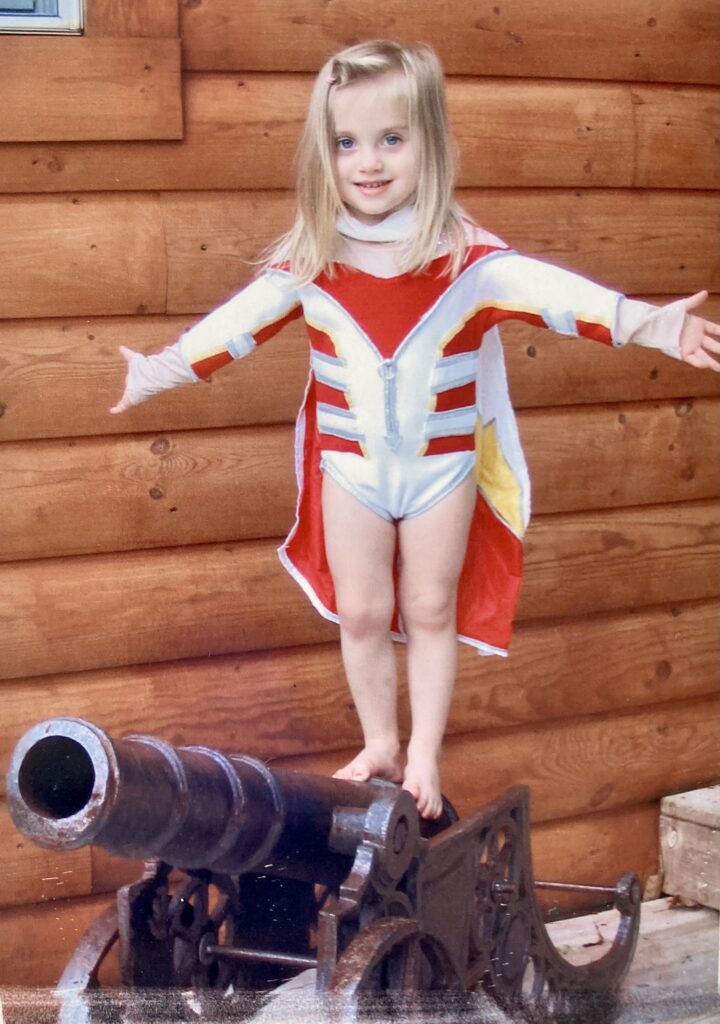 Young Skyler
Her dad Brian Miser is a legendary circus performer and is probably the only person on the planet earth that could legitimately be nicknamed "The Human Fuse". He's a self-taught human cannonball who performed with several Editions of The Greatest Show On Earth in the 2000s. Not to be outdone, Brian's wife – and Skyler's mom – Tina joined Ringling and together they made history as the only double-human cannonball couple in the world at the time.
As for young Skyler…clearly it was destiny that she herself join the circus! Her very first time stepping into the Ring was at just 2 years old when she joined her parents as part of the preshow for the 135th Edition of The Greatest Show On Earth.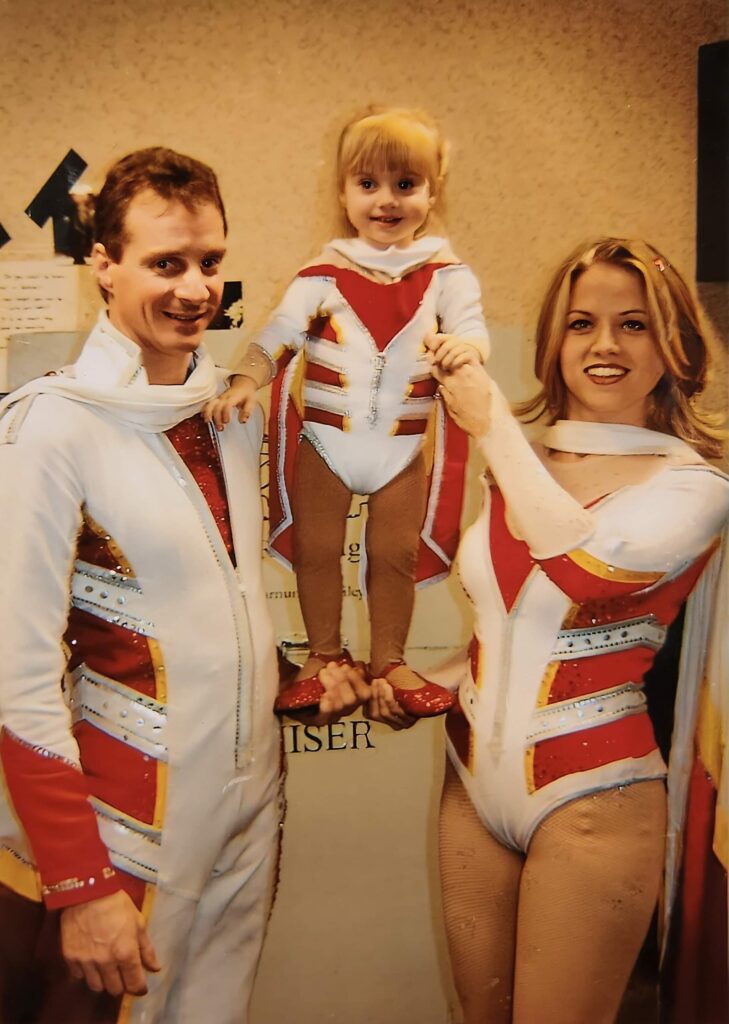 Brian, Skyler and Tina Miser during Ringling's 135th Edition
Watching wide-eyed and taking in every moment, Skyler would rush over to the air bag on which her dad would land to make sure he was ok each time he launched into the air as Ringling's human cannonball.
Fast forward a few years later to her family's home in Indiana when Skyler was shot out of a cannon (incredibly!) for the very first time at age 11. From that moment on, she was hooked.
A legendary and fan-favorite circus act, the human cannonball is a closely guarded secret that Skyler's parents taught her, alongside tips for being a great performer.
Skyler said, "My training for the human rocket stunt began before I even knew it. I watched my parents being shot thousands of times, then I was fortunate enough to observe them train several human cannonballs."
Brian started training her on a trampoline when she was very young, teaching her body control and to how to develop proprioception, which is awareness of your body's positioning as you're flying through the air; a skill essential to the human cannonball act. Skyler is also trained on the flying trapeze, and the skills and techniques carry over between both disciplines.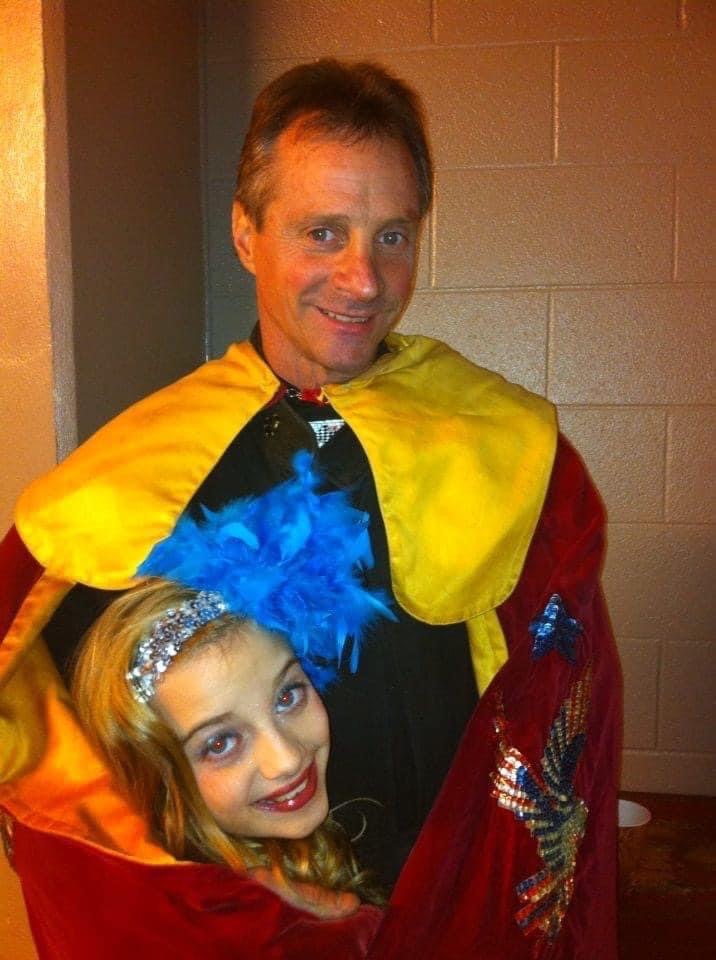 Skyler and Brian Miser
Describing what it's like to get shot out of a cannon, Skyler said, "It's like nothing you can describe unless you've done it. The closest thing would be a super-fast roller coaster take off. There is so much adrenaline rushing through me before I launch and then it is followed by a feeling of free flying and weightlessness."
"I love the adrenaline rush," said Skyler. "I also like that people are shocked that I do such a daredevil stunt.  They don't expect it from a young girl."
Skylar is always challenging herself by trying new things. She said, "The cannon is a challenge every time because no flight is the exact same."
Even as a small child she wanted to know how to be better, keep better form and look her best. Bryan said, "She inspires me every time I watch her perform.  She has so much grace and poise. She is truly meant to be a performer."
And now it's Skyler's chance to WOW audiences and make history when she brings her family's legendary human cannonball act to 147th Edition of The Greatest Show On Earth.
For Skyler, being a part of this re-imagined Ringling Bros. and Barnum & Bailey is truly a dream come true.  "Ringling is such an iconic American tradition and now I'm making my mark."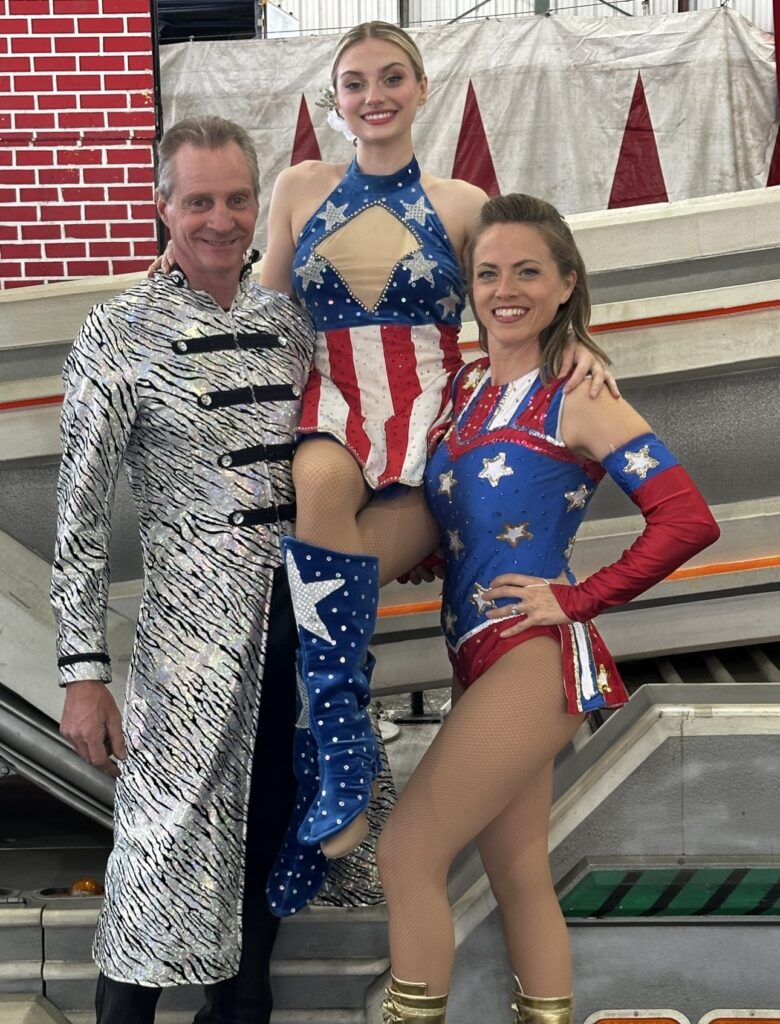 Brian, Skyler and Tina Miser today
Skyler's unique childhood is something that she will never take for granted. She grew up surrounded by watching all the great performers from all over the world.
"I can't wait to share this show with people across the United States and see a whole new generation of families enjoying The Greatest Show on Earth!"
Following in her parents' footsteps is something that makes her excited and nervous at the same time, honoring and continuing their legacy. Her dad's knowledge of everything and ability to teach is something that inspired her. After 42 years, he has performed many acts, made a name for himself, while doing what he truly loves to do.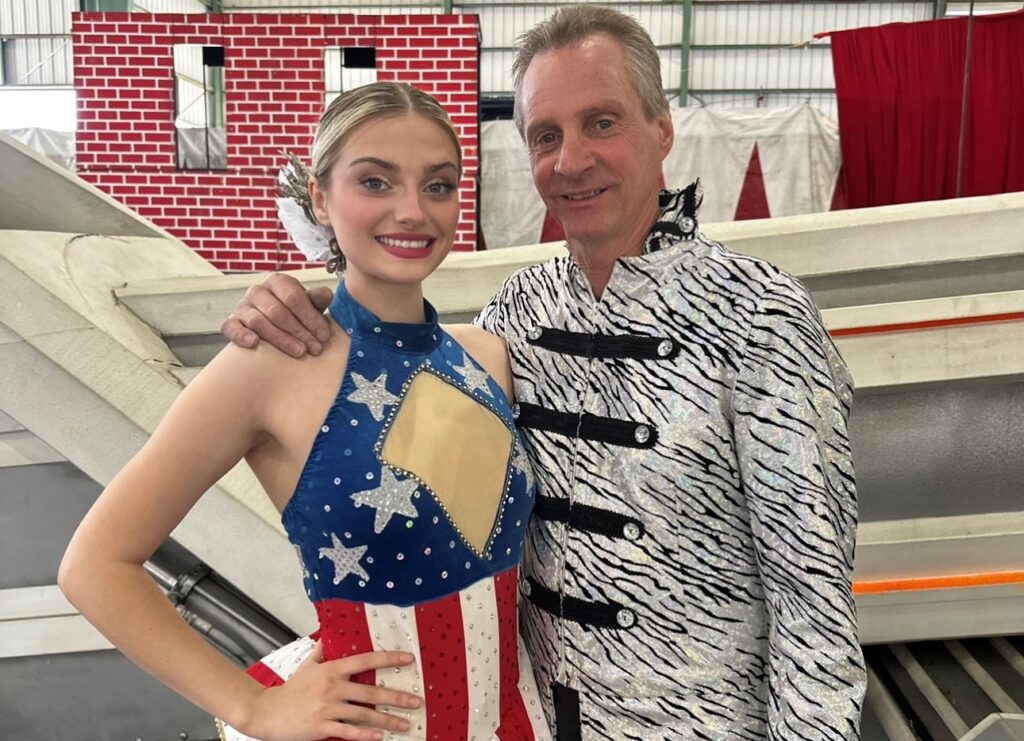 Skyler and her dad, Brian
(My dad told me) "Never take anything for granted. That means to appreciate your gifts and your life but also it has to do with being safe. Check and double check everything!"
Brian said that Skyler following his footsteps and signing her contract for Ringling was his proudest achievement to date. He said, "It makes me happy and proud. I hope that she has as much fun and enjoyment as I did as a human cannonball."